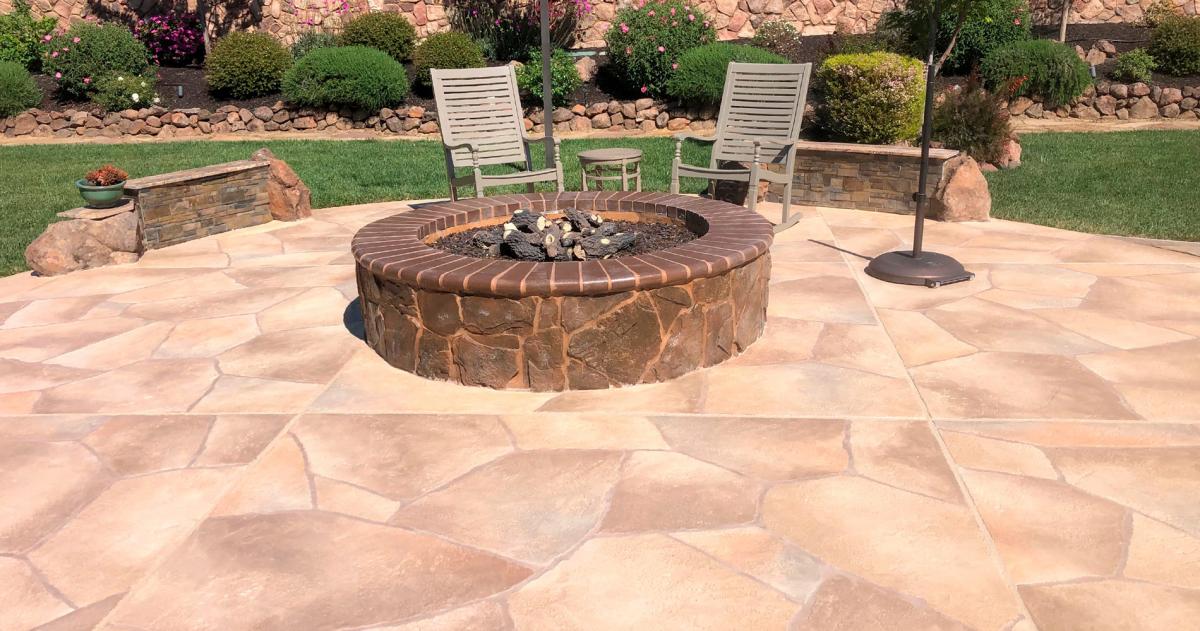 About Us
Bay Area Concrete Resurfacing
Based in Pleasanton, bay area concrete resurfacing company Liquid Coating Designs Inc. offers you a unique and cost-effective alternative to pavers and stamped concrete while avoiding the noise, mess and expense associated with the demolition of outdoor surfaces.
With concrete resurfacing using liquid coating methods, you can now improve the hardscape areas of your driveway, walkway, patio, and pool deck without ripping out and replacing the old, worn-out, stained or cracked concrete.
Our product, Liquidstone, is a blend of minerals and cements formulated for strength and natural stone texture and is specifically designed to be applied over most masonry surfaces. The results are more durable and natural than stamped concrete and offer greater design flexibility. The resurfacing product is called Liquidstone and leads the industry in designs and creativity. Liquidstone offers flexibility in shapes and textures like no other product on the market today.
Concrete Resurfacing Expertise
Our expertise and artistry is at your disposal. We'll help you to create a style, color, shape, and texture to fit your home, taste, and lifestyle. With over 20 years of experience in concrete resurfacing technologies, and having installed millions of square feet, we take great pride in our work and experience. We are creating surfaces resembling flagstone, travertine, slate, cobblestone, river rock–you name it. The end results range from a scarred natural look, to an old-world tumbled stone surface, or even sleek flat blocks with a modern flair.
Durable enough to drive on, Liquidstone is also strong enough for vertical surfaces like walls, columns, and barbecue islands. Our company, Liquid Coating Designs Inc. offers you an affordable solution for resurfacing hardscapes unlike expensive concrete tear-out solutions such as pavers and stamped concrete.
The Process
No Tear-Out Needed!
We apply our custom formulated resurfacing material, made from acrylic polymer resins mixed with crushed, quarried limestone, over your existing surface. This mixture can be applied over a variety of surfaces, including concrete, aggregate, stucco, and even brick if set in cement or mortar.
The material composite adheres directly into the existing surface, achieving a true bond that is guaranteed not to delaminate.
Our experienced artists will then design masterful finishes, custom-made to your needs and taste. Each job is Individually crafted and colored–ultimately creating the natural appearance and durability of stone.